Our Rivaner 2021 is in the bottle!
---
Awards of the 2020 vintage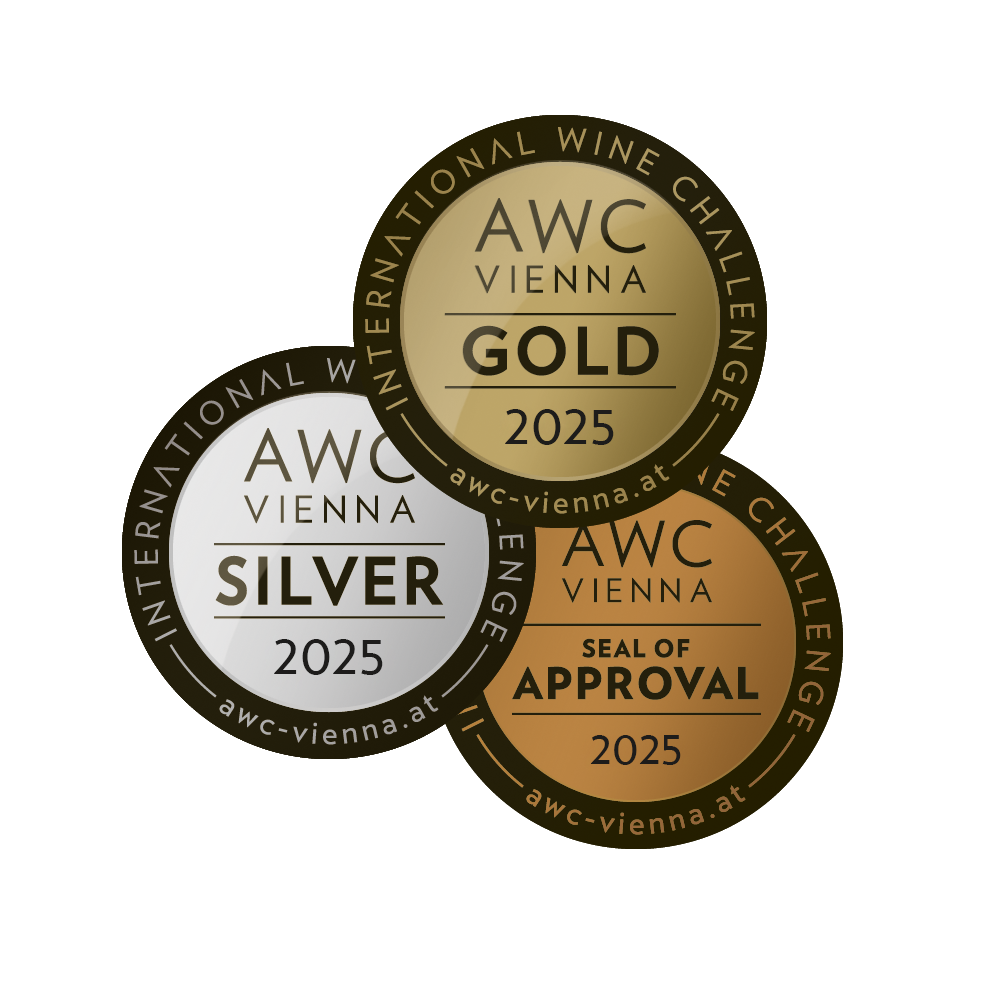 AWC Vienna - Inernational Wine Challenge
Riesling "Drei Mäderlhaus" - Gold
Grüner Veltliner "Weinviertel DAC" - Silber
Grüner Veltliner "Selektion" - Silber
Welschriesling "Fortissimo" - Silber
Muskateller "Papagena" - Silber
Rosè - Silber
Niederösterreichische Landesweinprämierung
Grüner Veltliner DAC - NÖ-Wein-Gold 2021
Grüner Veltliner "Selektion" - NÖ-Wein-Gold 2021
Welschriesling "Fortissimo" - NÖ-Wein-Gold 2021
Pinot Blanc "Spargelphilharmonie" - NÖ-Wein-Gold 2021
Riesling "Drei Mäderlhaus" - NÖ-Wein-Gold 2021
---
"Nachhaltig Austria" zertifiziert!
Nachhaltigkeit spielt bei uns schon seit Generationen eine große Rolle.
Die Arbeit mit der Natur liegt uns am Herzen und seit 2 Monaten sind wir nun "Nachhaltig Austria" zertifiziert. 🙂
---
Frisch in der Flasche!

Ganz frisch in der Flasche ist jetzt unser Tresterbrand von unseren feinen Muskateller-Trauben. 
---
Wir haben es geschafft!
Matthias wurde beim Falstaff-Voting zum beliebtesten Jungwinzer Niederösterreichs gewählt.
Den ganzen Bericht und die Ergebnisse gibt es hier zum Nachlesen: https://www.falstaff.at/nd/das-sind-oesterreichs-beliebteste-nachwuchs-winzer/ 
---
You can find all information about our sparkling wine under the menu item "Sekt Maestoso".
Each vine has its own rhythm.
In each grape a timbre trembles, a beat that only belongs to it.
In each harvest a legato, a vocally harmonious bow of the bouquet, is stretched:
From the soprano of the sun and the bass of the ground.
From the alto of the departure – in the upswing to the height of progress.
From the tenor of tradition – listening to the hearts of the homeland. Our wine and our music:
In both the melody of our life, our love, meanders.

What turns our wines into music
A sounding cartography...
What makes wine music on the palate? How does the grape on the vine become a sounding composition in the glass? The answer is part of our philosophy: as in composition, harmony is not achieved by grinding off the exciting, but by tying together the polyphonic to form a whole, by tasting the aromas to form a whole dish. Let's map some of these pillars of sound that support the composition of our wines, their unity of body and mind:

 

 
Nature and Culture
Resonance body of the polyphony of life
Our philosophy is "Bio-Philie", love for nature, for life, for life: Never is nature for us a thing, a calculable stock, a material…
Tradition and Innovation
Melody arc from origin and future
Only those who know their roots will find support for something new. Only those who experience origin as meaning can design the future in a meaningful way. Those who innovate at the expense of…
Space and Time
Tuning fork for the development of wine
What makes the time-playing space for growing and maturing our grapes so special, so unmistakable? What gives the becoming…
Work and rest
Clock for the balancing act of life
The wine is inexorable: it demands the highest attention, mindfulness and care in the work and the quality of the wine…
Our music is wine:
Every trumpet blast like a dance on the palate Every soundtrack like a glitter in a tasting glass Our wine is music:
Artfully composed from the melos of our nature, from the Eros of our culture.
Our wine is music:
The melody giver, the tone colour filler of love and life Weingut Reckendorfer: The sound of wine
(Deutsch) Rosè
Quality wine, dry, 2020: fine light-footed summer wine, fruity nose of wild berries and raspberries, animating
Read More
Sekt Maestoso
creamy nutty bouquet, lively structure, discreet yeast notes, pleasant harmonious acidity, elegant fine mousseux
Read More
Weinviertel DAC
Grüner Veltliner quality wine, dry 2020: fruity and peppery-spice
Read More
Welschriesling
quality wine, dry 2020: fresh on the nose, juicy on the palate with delicate citrus notes, balanced acidity
Read More
Pinot Blanc – "Spargelphilharmonie"
quality wine, dry 2020: delicate acidity, long-lasting Burgundy note with pronounced walnut, with a bright future
Read More
Muskateller – "Papagena"
quality wine, dry 2020: fresh nutmeg perfume, elderflower fragrance in the foreground, which continues on the palate
Read More
Grüner Veltliner – "Selektion"
quality wine, dry 2020: multi-layered aroma with tropical sounds, full-bodied, long finish
Read More
Riesling – "Drei Mäderlhaus"
quality wine, dry 2020: scent of austrian vineyard peach, delicate spice, with ripening potential
Read More
Rivaner – Junger Österreicher
quality wine, dry 2020: "Junger Österreicher" (Young Austrian) harmonious, slightly muscled in the nose, pleasing on the palate
Read More
Frizzante of Muskateller
quality wine, dry excellent as an aperitif, harmonious, pronounced nutmeg aromas with floral scent
Read More
We look forward to your visit